Predominantly driven by solid consumption rate recorded by the bread making industry and government initiatives working in favor of clean label bakery ingredients, global bakery enzymes market is set to cross US$ 1 Bn in revenues by the end of 2029. While the overall growth outlook of the global market will remain promising throughout the forecast period (2019 – 2029), fast developing economies such as India, China, and Mexico would particularly present lucrative growth opportunities in following years, as suggested by a new Future Market Insights (FMI) report.
Key Takeaways – Bakery Enzymes Market Study
Food preparations such as pizza, burgers, sandwiches, and other similar fast food products are in high demand, which offers a notable boost to break making industry. This subsequently creates lucrative growth prospects for the bakery enzymes market.
In line with surging demand for high-quality bread products, the use of additives such as emulsifiers, and enzymes is on a constant rise, for dough stability, improved texture, desired volume, and extended shelf life.
Growing popularity of chemical-free, clean label products is another important trend favoring growth of bakery enzymes market.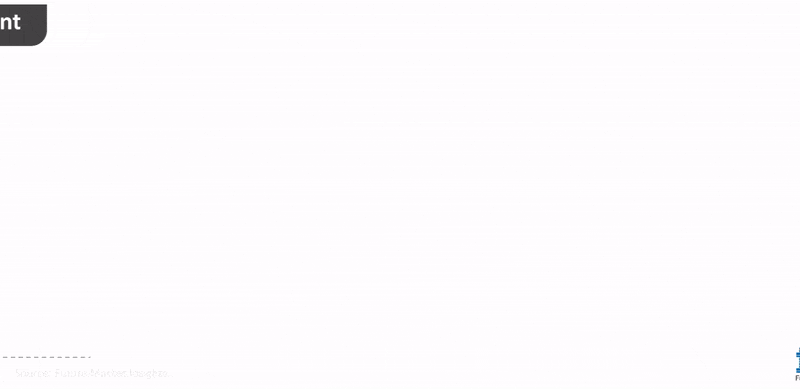 Unlike the accelerating costs of emulsifiers, which are also among the most widely used bakery products ingredients, the costs of bakery enzymes have been relatively stable. This cost stability will continue to augur well for the sales of bakery enzymes in future as well.
Which Are the Key Market Growth Limiting Factors?
Despite witnessing lucrative growth opportunities, the bakery enzymes market is restrained by a few challenges. For instance, fluctuations in pH and temperatures pose threat to the market. For instance, increasing in temperature can increase the overall rate at which enzyme- catalyzed reactions take place. In addition to this, safety concerns pertaining to handling bakery enzymes may restrain the growth of bakery enzymes market during the period of projection.
Know More About What the Report Covers
This new report of FMI sheds light on the growth trail projection for global bakery enzymes market, for a decade-old forecast period. The study categorizes market into different segments on the basis of type, form, application area, and region. It provides thorough analysis of each of the segments, along with the analysis of regional markets. Besides assessment of the key market growth influencers, the report profiles some of the leading companies operating in the global bakery enzymes market, which include Novozymes A/S, AB Enzymes, Kerry Group, Corbion N.V., Danisco A/S (DuPont), Advanced Enzymes, Royal DSM N.V., Caldic B.V., Amano Enzymes, BASF SE, and Shenzhen Leveking.
For Information On The Research Approach Used In The Report, Ask Analyst @ https://www.futuremarketinsights.com/ask-question/rep-gb-692
About Food Market Division at FMI
Expert analysis, actionable insights, and strategic recommendations – the food & beverage team at Future Market Insights helps clients from across the globe with their unique business intelligence needs. With a repertoire of over 1,000 reports and 1 million+ data points, the team has analysed the food & beverage industry lucidly in 50+ countries for over a decade. The team provides end-to-end research and consulting services; reach out to explore how we can help.
The post Bakery Enzymes Market Growth, Future Prospects And Competitive Analysis 2019 to 2029 appeared first on Industry News Analsis.